A (serious) but funny piece of software as been posted by VyR Software on BeBits: ZSA (as in Zeta for Scientific Application). This application was started as a small university project and the first version of the software came out in 2006.
But, you will ask, what is this application all about ? It seems the app' "allows you to evaluate the results of a scanned body by MR and Voxel handling". My comprehension is that it can handle and preview information as found in all kind of huge amount of 3D data models (like in a 3D scanner of some brain… :-)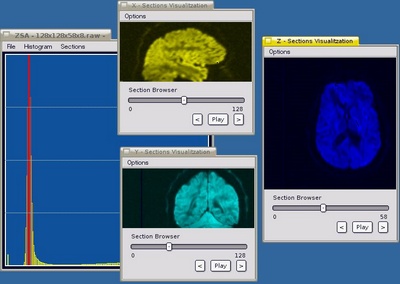 Or your feets !
Today ZSA has become a R5 compatible application ready to be used as well in Haiku. The new version includes also some minor fixes and feature.
More information on the software as well as on the philosophy behind VyR Software can be found at their place: http://vyrsoftware.blogspot.com/